What to See at The Museum
Train rides, guided tours and all the excitement that comes from an active railyard.
Take a 90-minute excursion trip behind vintage steam or diesel locomotives.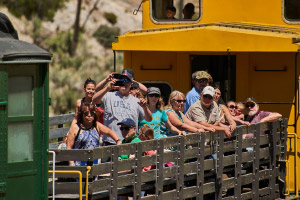 Hands On History Experiences
Experience historic railroading first hand in an experience of a lifetime.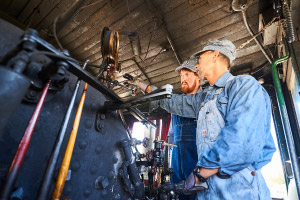 Explore the 56-acre East Ely Yard while enjoying the high desert of Nevada.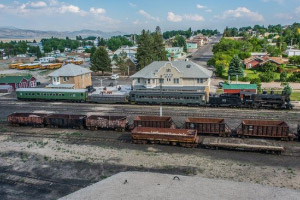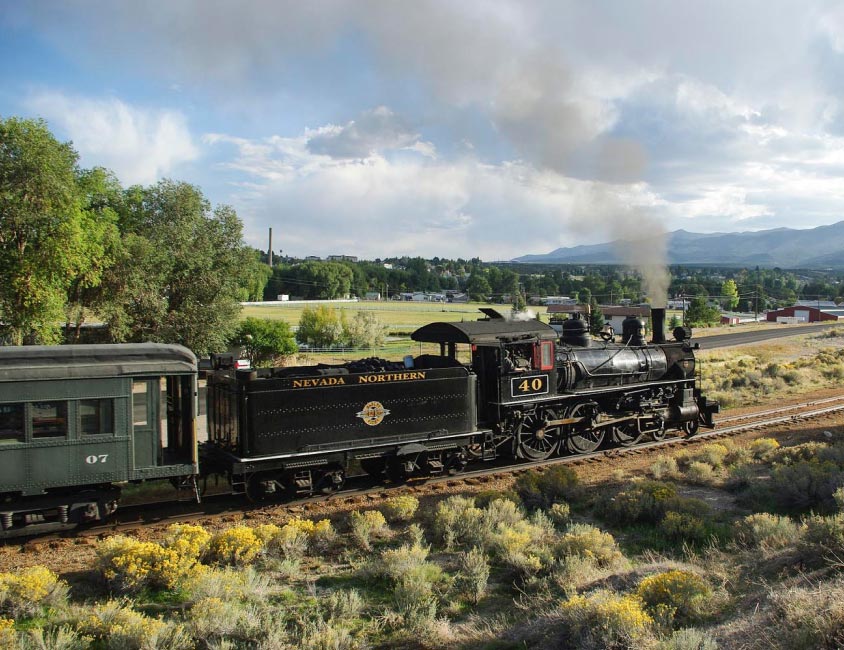 The Queen of Steam Returns
In 2001, it looked like 40 might be sidelined for good. The Federal Railroad Administration issued new boiler rules and 40 was relegated to the engine house gathering dust.

In February 2005, locomotive 40's whistle resonates across the Great Basin, repeating an audible announcement that dates to 1910—the Queen is under steam!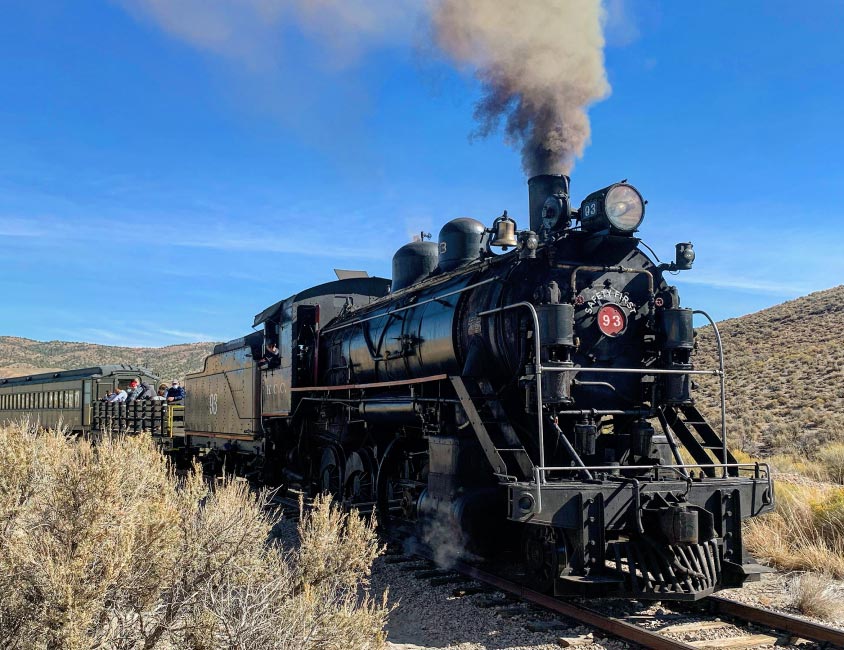 Locomotive 93 was the last of four locomotives ordered for ore line service by the American Smelters Securities Co. (a Guggenheim entity) for the Nevada Northern Railway. Built in January 1909 at the American Locomotive Works Pittsburg plant (construction number 44604), there is only one reason that she not only continues to exist, but she also still steams, and that is luck! Think about it.

Locomotive 93 is still doing today what her designers and builders envisioned over a century ago! She is still steaming, still hauling trains and still making money for the railroad.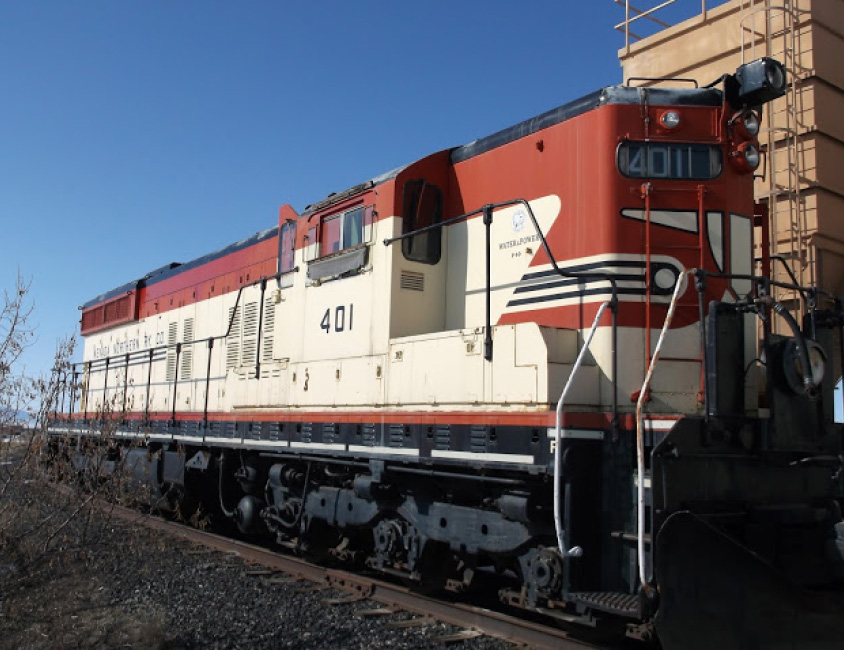 NN 401 was constructed in August 1952, builder number 16842. She is a type C-C road-switcher & weighs a very attractive 296,000 lbs. The 401 remains the only SD-7 model unit ever purchased brand-new by a railroad.

Yes, 401 was a very busy lady back in those days, tirelessly running the full-day round-trip up to the transcendental connection points as well as regularly working day-in and day-out. Then came the sad day in 1983 when the railroad closed its doors seemingly for good. Due to it's last and final service she earned the title of The Last Empress of Ely.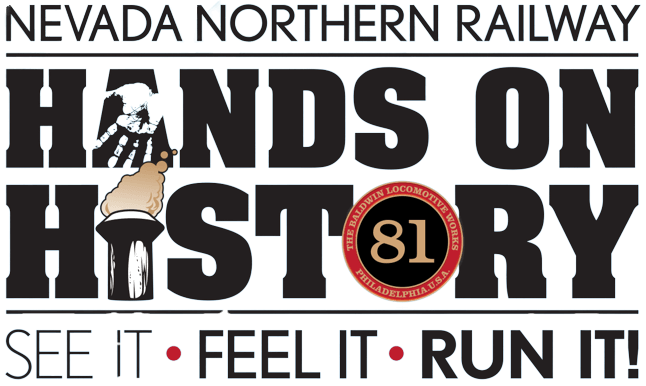 Time stopped here. It's as if the workers went to lunch and never came back. They left behind a complete railroad, now a National Historic Landmark; the grounds include over 70 buildings, structures and 30 miles of track. This is not your typical museum. Here you experience the history – Hands On!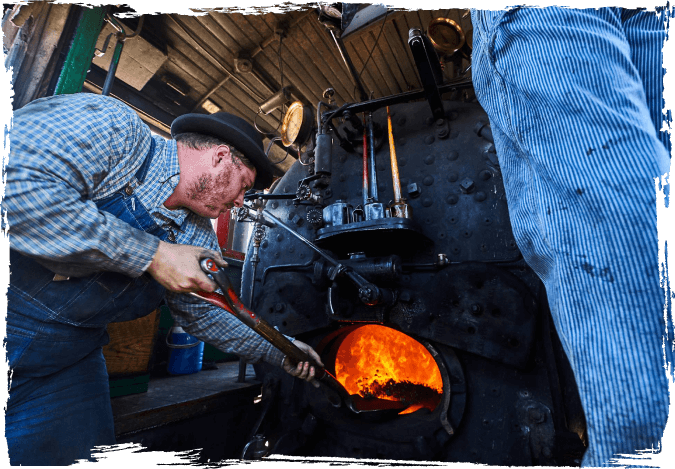 Be the Engineer - Your Hand on the Throttle
The invention of the steam locomotive changed everything! Humans were no longer dependent on either wind power or animal power. The steam locomotive opened up continents! History doesn't get any closer than this...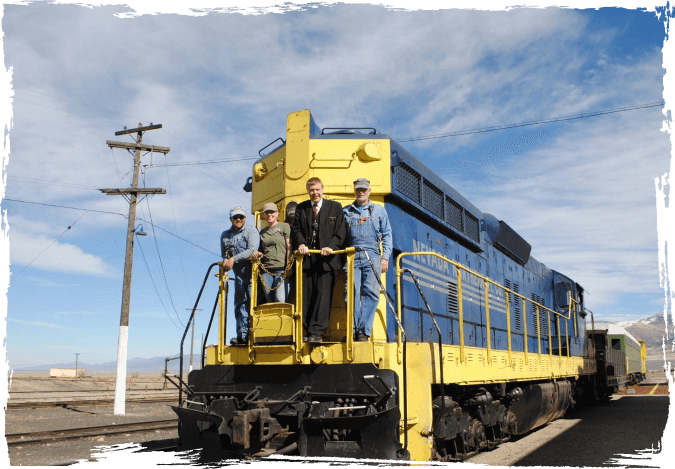 Every day throughout the country DIESEL locomotives are hauling trains. Here's your chance to see the world from the cab of a Diesel locomotive. You'll be operating one of our original, vintage Diesel locomotives with your hand on the throttle...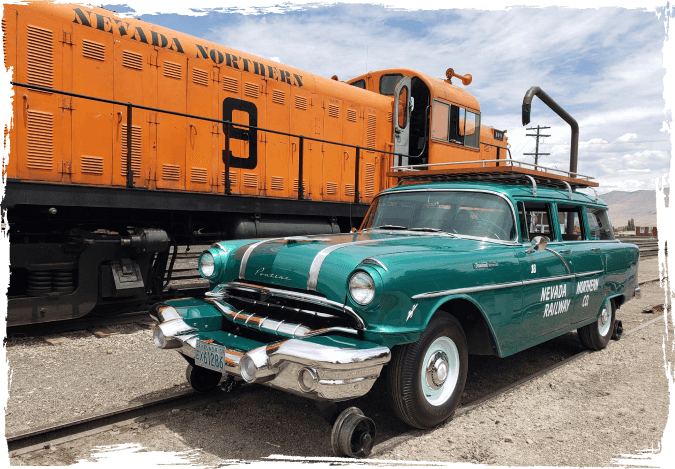 You can actually take the Nevada Northern Railway's restored Fairmont Hy-Rail car out on the original Mainline track. This vehicle began life as a very cool 1956 Pontiac Chieftain station wagon. Fairmont converted many of these American family cars into utility vehicles...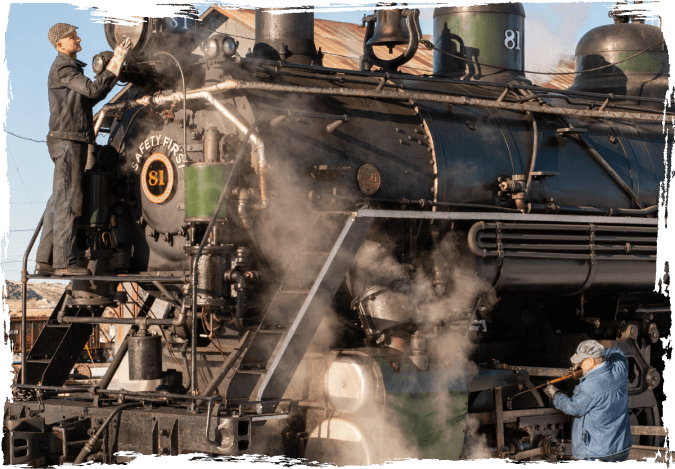 You've heard the stories, read about it, or you've seen television programs like Hell on Wheels. But what was it really like to work on the railroad? Here's your chance to spend a week and find out for yourself what Workin' on the Railroad really means. It's Hands On...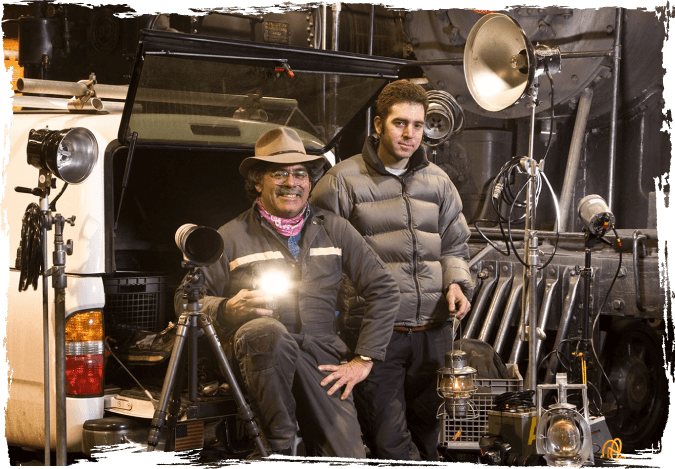 Our photography workshops are an intensive three and a half day experience. You will be able to hone your photography skills under the tutelage of two of the best known rail photographers in the western United States, Steve Crise and Mike Massee...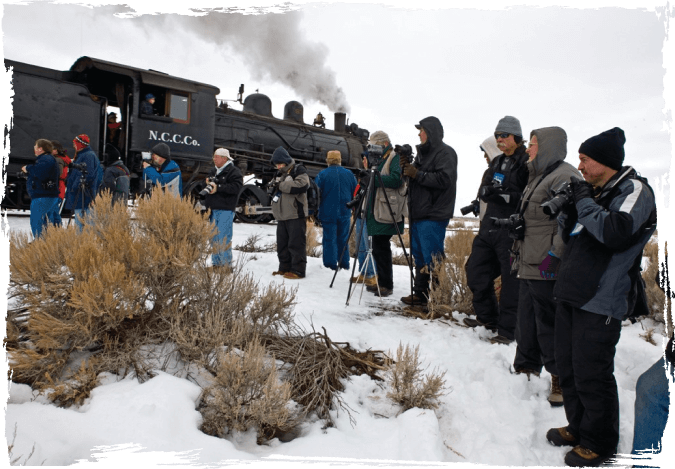 Winter Steam Spectacular Photoshoot
Join photographers and railfans from around the world as they descend on Ely to witness history being remade. You will join the photo line as we pull out the best and finest locomotives and rolling stock, most of which was delivered here over a century ago...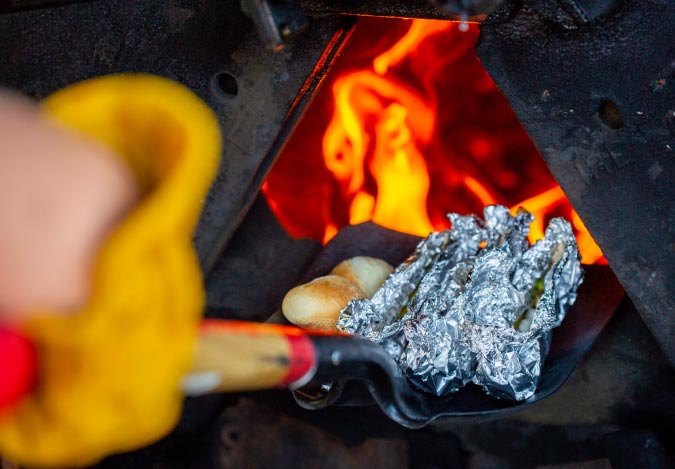 It's true that our mission is about preservation. We have been acclaimed as the "Most authentic and best preserved historic railroad facility in America But it isn't just about preserving the equipment. That's an important part of it, but we also are all about preserving the stories...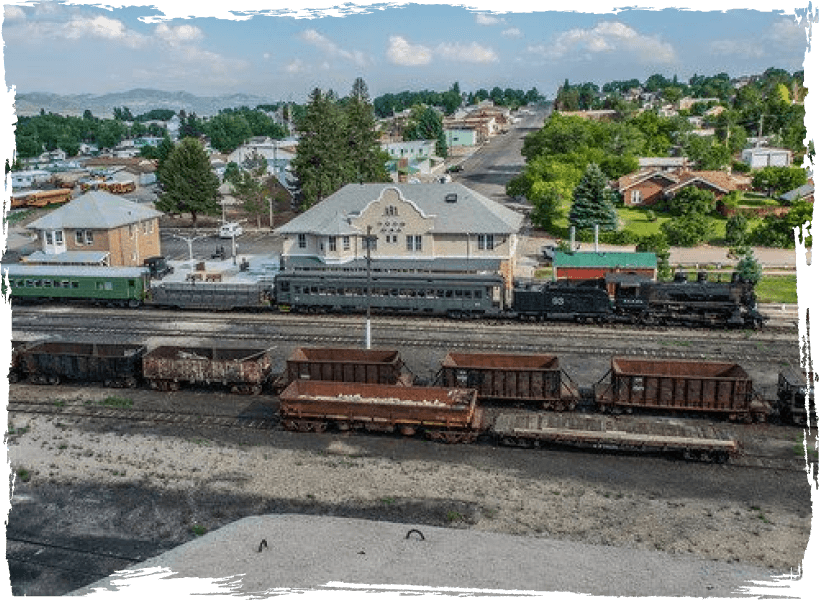 Take a Walking Tour of the East Ely Complex
You can walk back to a time when the iron horse ruled the rails. Today, the Nevada Northern Railway is the last of its kind - the sole survivor from a grand era of railroading in the Silver State.
Sometimes it's gritty, sometimes it's dirty, and sometimes it smells of coal smoke, creosote and sweat. Locomotives whistle off, cars clang as they are coupled together and wheels squeal as the locomotive is turned on the wye.
Daily and special event themed train rides available.
Guided tour exploring the open air museum and railyard.