Perhaps it's time for you to live the dream of work'n on the railroad. We are a non-profit museum operated with extensive help from volunteers just like you.
Volunteers work in many different aspects of the railroad. Here are some of the most popular:

Brakemen (or brake-people, to be precise)
Conductors
Firemen (the kind that tend to the fire and boiler management on a steam locomotive, not those other dedicated people who live to put fires out)
Locomotive engineers
Specialist, such as the steam crane operators

Restoring historical equipment requires sanders, scrapers, painters, plumbers, upholsters, artist, welders, cleaners, and general handy-people

People to help with special events, such as the Polar Express, Ghost Train, special event trains, and movie shoots.

Speakers, writers, graphic artists, email marketers, web site developers, and related fields
Volunteers come from all over the country. Many local residents of White Pine County help the railroad in countless ways. Other volunteers drive, some over 1000 miles, for a long weekend of work and fun on the railroad. A few fly in from across the country to be here and participate in our operations several times each year. Volunteer crew members who come from afar can stay overnight for free in the bunkhouse. For those who can not travel here as often, there are also ways to help from your home.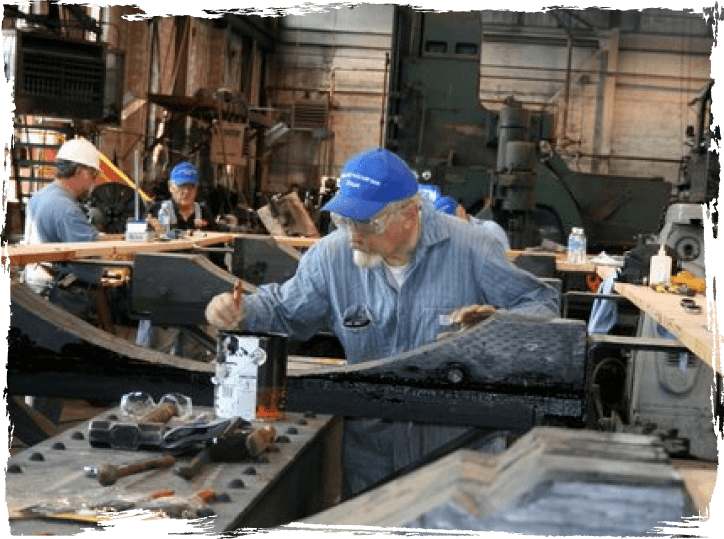 Train Operations Volunteers
Yes, you can start as a volunteer apprentice brakeman and end up as a full-fledged steam locomotive engineer. That is exactly how all of our volunteer engineers got to be where they are today. The museum has a training program that will mesh your desires with the museums needs. The starting point of this program is for you to communicate your goals in writing to us indicating what program you want to join. The programs are as follows:
Our Archive comprises over 3,500 cubic feet of paper record covering the entire history of the railroad.
Volunteer opportunities exist both on site or remotely. Training will be provided in Department policies and procedures. Work done in the Department is placed online to a public website used by genealogists, family members, researchers and the rail fans. Some projects include: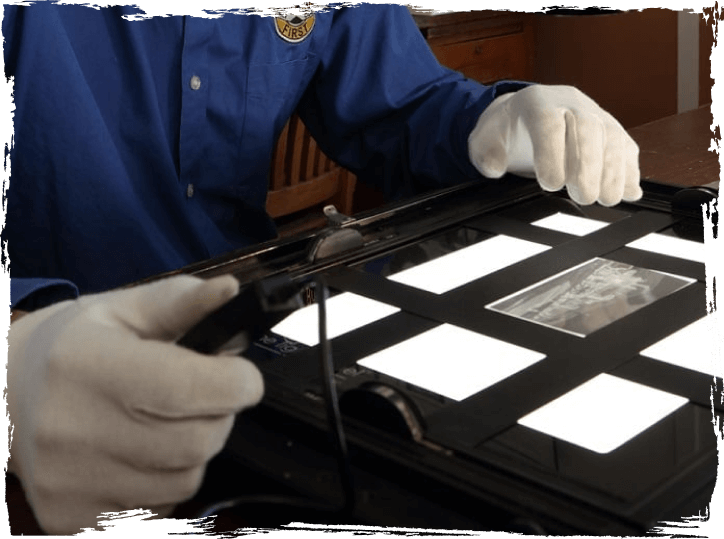 Safety Training Weekend for Volunteers
A great time to start your railroad operations volunteer experience is at one of required Safety Training Weekends.

Safety Training weekends are free to members, and membership starts at $30. This is a two-day intensive session with classroom and hands-on training.

It is a great learning experience, and the way to start your long-term relationship with the railroad as a train operations volunteer.
As an upcoming volunteer you need to pass through our Safety Training, you can see the available dates if you click on the button below.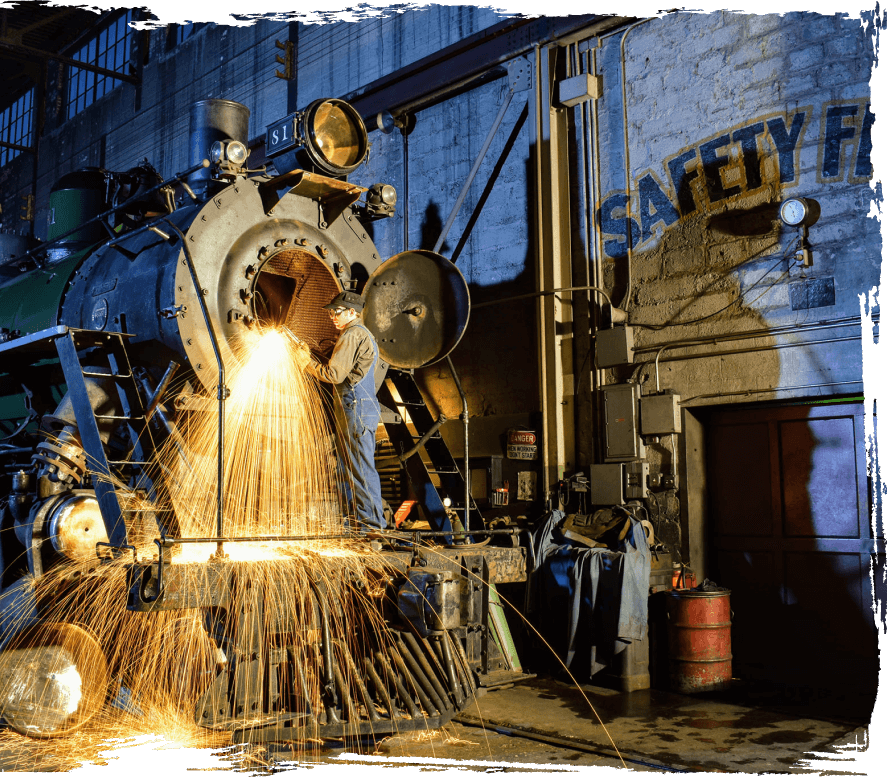 Fill out the form below and a person from our team will contact you about volunteering as soon as possible.