Nevada Northern
Railway Giftshop
We all love'em! They're majestic, and they remind us of a time when things were built to last! Built to last, of course, with a little help from their friends every so often. 100% of your purchases support the railroad.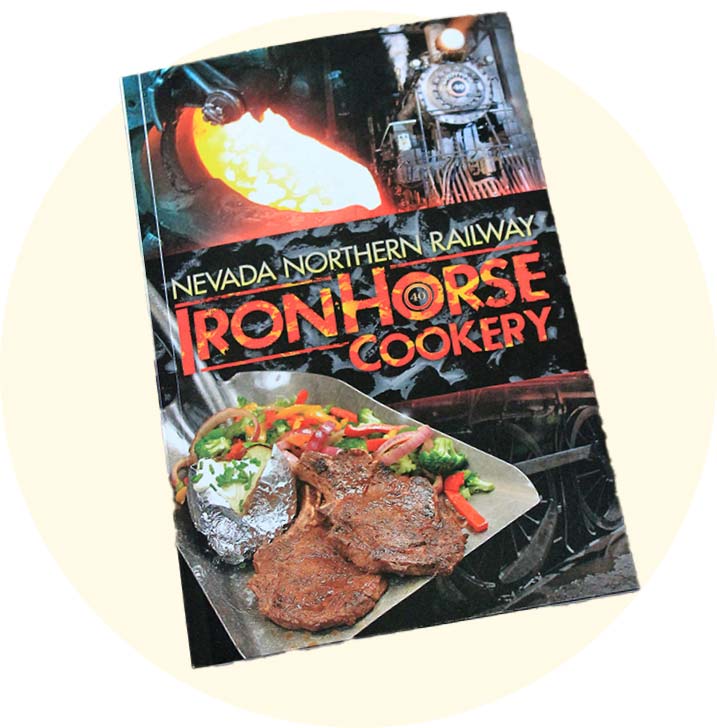 Iron Horse Cookery Cookbook
This is the original and most authoritative recipe book that guides you step-by-step through preparing meals in the cab of an authentic, full-sized, standard-gauge century-old coal-fired working steam locomotive!
We created the Iron Horse Cookery Cookbook and Experience to remember and honor these hard-as-steal railroad people who helped build America.
Check out the new Nevada Northern Railway 2023 Calendar. We would like to present our calendar showcasing images of some of our best trains and railway.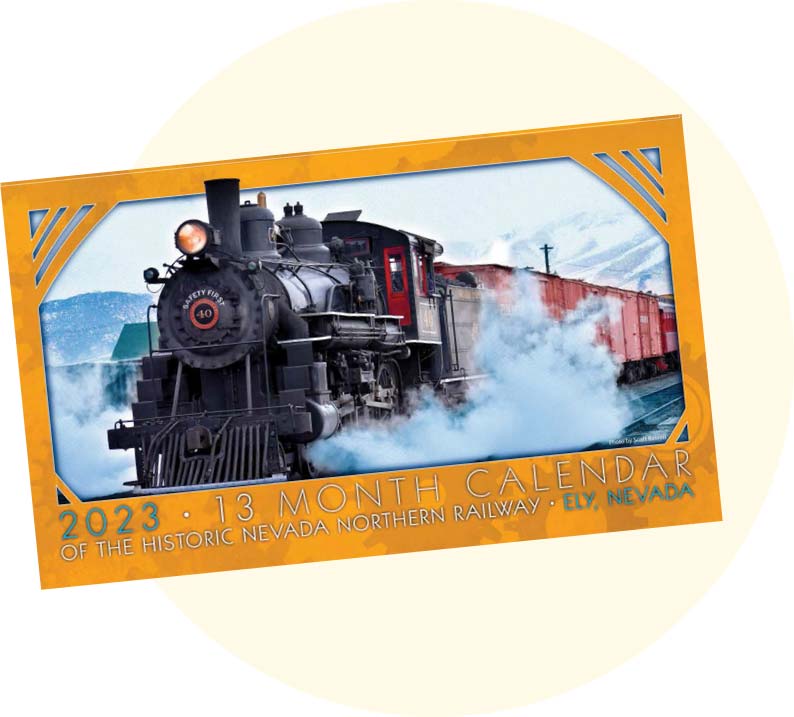 All of our members get a 15% discounts on all premium products. Become a Member Today!