Still Photography Workshop
Our photography workshops are an intensive three and a half day experience that is based at the photogenic Nevada Northern Railway.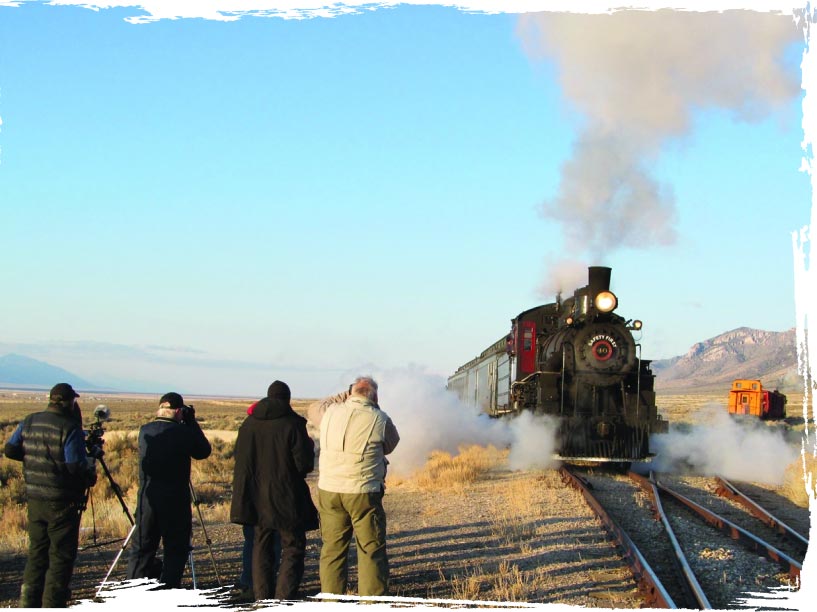 Our workshops offers an in-depth, hands-on photographic instruction in a time capsule that is essentially unchanged since it was built a century ago. The workshop will incorporate talks, edit-and-critique sessions, and photo assignments in each day's schedule.You will be able to hone your photography skills under the tutelage of two of the best known rail photographers in the western United States, Steve Crise and Mike Massee.

Steve and Mike's instruction will help train you to navigate your surroundings and work with light, color, background, and other influences and challenges inherent in each unique setting. You will gain a better technical understanding of how to use your camera's body, lenses, and various settings. You'll have questions. Steve and Mike are there to answer those questions and get you to look at the world with a new appreciation. They are there to push you out of your comfort zone.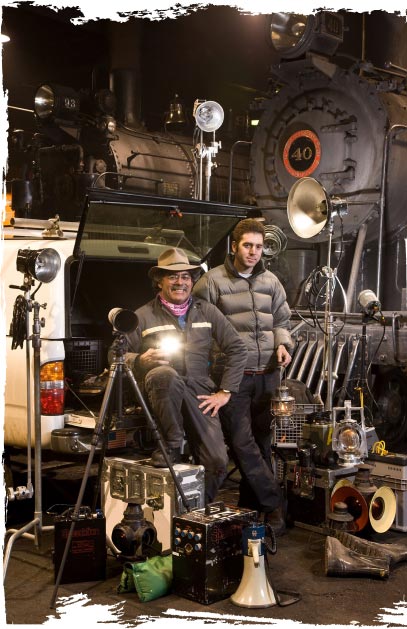 Why choose our Still Photography Workshop?
Our goal is to help you understand on how to create stronger, more interesting compositions using wide angle, normal, and telephoto lenses. They will help you transition from just taking pictures to expressing powerful ideas through your imagery. They will help you expand your ability to choose compelling subjects and portray them in more meaningful ways.

The highlight of the workshops might be the night photo shoots. Using "Hollywood" level lighting equipment, you will have the ability to photograph the night in a whole new way. You will have the chance to experiment with different settings, viewpoints and capture outstanding images that you thought would be impossible.
You'll have the chance to discover new ways to use color and pattern to add depth, emotion, and graphic power to your images.

By the end of the workshop, you will be tired but with a new comprehension of what it take to "get" the shot. You should be more comfortable in using your equipment .

You will be looking at the world with a new awareness and judgment. Attending the workshop will make you a better photographer. You have the best equipment, use it with confidence!

If you're interested in the Winter Weekend Photoshoot Experience click here.
Frequently Asked Questions
Pricing Note:
- Memberships start at $30.
- No other discounts apply to this experience.
Each workshop is limited to 15 participants.
Cost : $1,170 per person.
Member's price is $995.