We all love'em! They're majestic, and they remind us of a time when things were built to last! Built to last, of course, with a little help from their friends every so often.
There are a few ways to donate to support us and become part of the action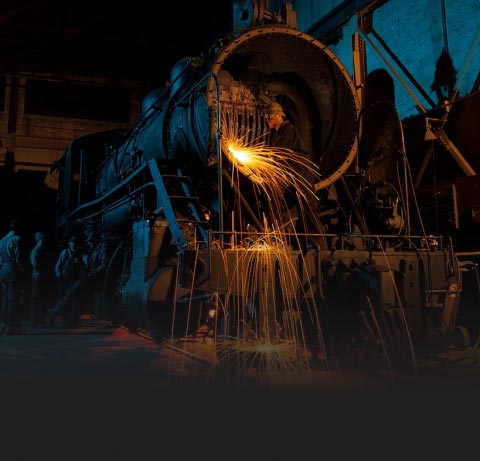 Your dollars are matched with grant funding.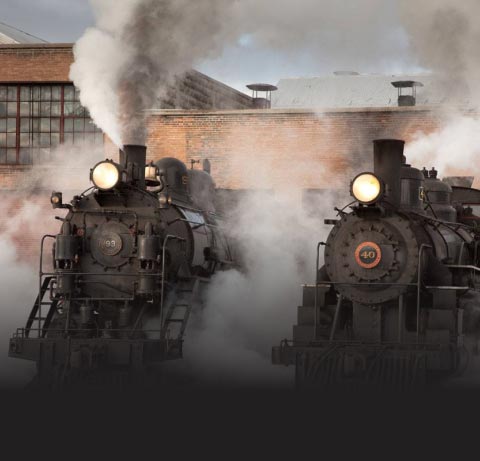 Support a vibrant piece of history!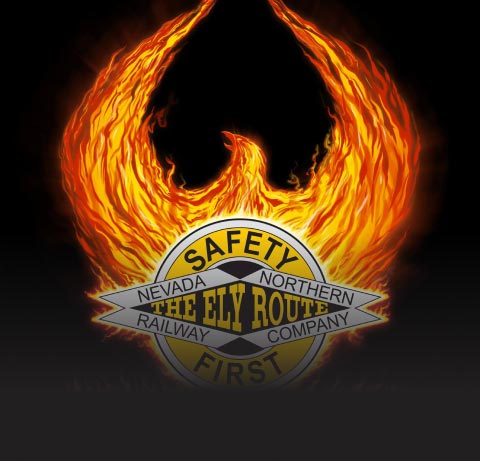 Like a Phoenix from the ashes, equipment finds new life.
Lifelong members keep the engines running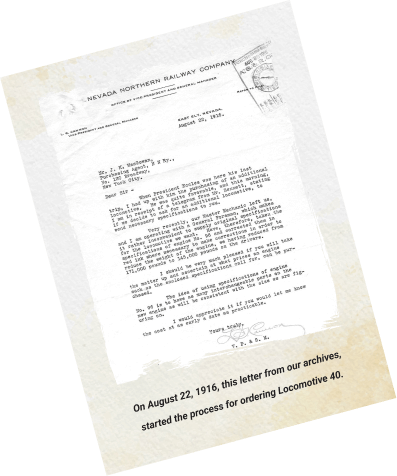 Finish restoring Locomotive 40 to full service.
Every time we light a fire in a steam locomotive, we consume a portion of it. A steam locomotive can die, but, just like a Phoenix, a steam locomotive can be reborn, to begin the cycle all over again! That's what the Phoenix Dare is all about, regenerating this 19th century railroad to face the challenges of the 21st century!
In 2008, we experienced a year without steam. The results were devastating, our ridership dropped almost 30% and even worse, our revenue dropped over 40%! We cannot, we must not, let that happen again. Since 2008, like a Phoenix, due to the incredible hard work of our staff, volunteers, donors and members, we rose up from the ashes. Today, our ticket revenue has grown by over 70% from the depths of 2008. We learned our lesson. By 2020 we must have two operating steam locomotives. If we don't, we are setting ourselves up for a catastrophe!
In 2008 Dirt was born here, in the main locomotive repair shop, under one of our historic steam locomotives. He was a shy little kitty who looked for nooks and crannies in the shop to hide in. Both the shop staff and the locomotive crews always liked to have him hang around the shop with them as they went about their tasks.

We appreciate all of the heartfelt affection that has been extended to Dirt from around the world. We were very lucky to have Dirt as our official ambassador.

The shop feels empty without him, but he will always live in our hearts.
Love trains & everything that we do?
Become a member and get discounts on train rides, tours, & more.