Film Projects & Commercials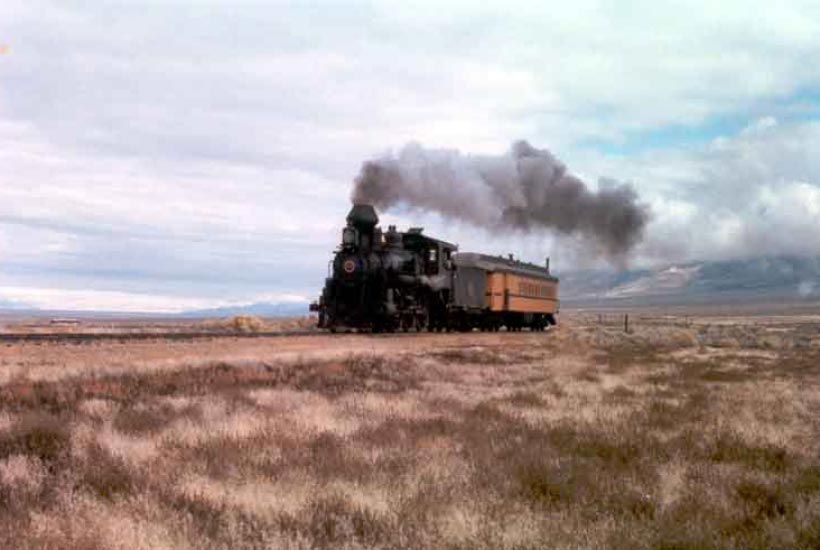 Willy Nelson's "Once upon a Texas Train"
The railroad scenes in Willy Nelson's "Once upon a Texas Train" was filmed on the Nevada Northern Railway - staring our Locomotive 40 and our historic "Outfit Car" An entire railroad is at your disposal for a Western movie location.
We allow renting of the railroad for all production crews and teams.
Tsuyoshi Nagabuchi's Black Train Video
A recent video shot at the Nevada Northern Railway by Tsuyoshi Nagabuchi, who is said to be the Bruce Springsteen of Japan.
We allow renting of the railroad for all production crews and teams.
A perfect location for Western-themed music videos
We can supply both steam and diesel locomotives, freight and passenger trains, tunnels, mountains, valleys, and flat open vista, as well as historic depots, furnished offices and heavy overhaul facilities all from the 1920's.
Yes, it gets cold and snowy here in the Winter. We are just over a mile high in elevation. Perfect for cold weather filming.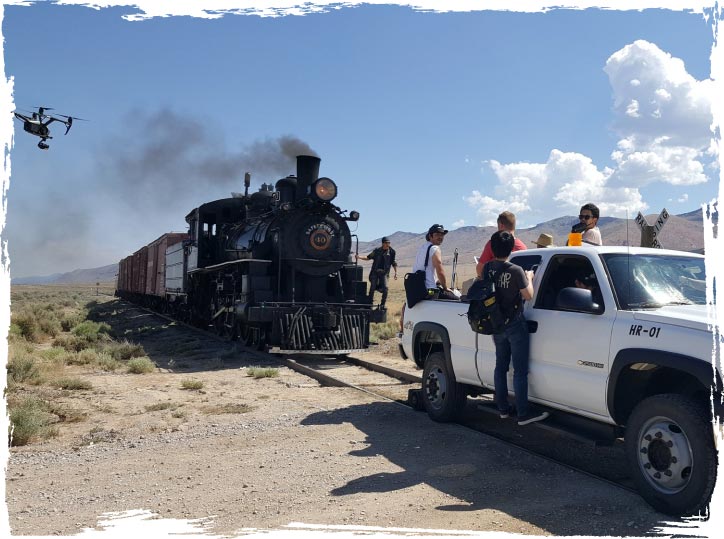 Railway Fun, Facts & Trivia
Explore our personal projects, find new fun facts about the museum and stay up to date with what's new.
The Nevada Northern Railway hosts a Winter Steam Spectacular photo shoot during the first two weekends in February each year. Railfans, Historians, and Photographers come from the world over to see the original Nevada Northern in action once again. Join the photo line this year and come away with the memories of a lifetime.
NNRY: National Historic Landmark
The Nevadan Northern Railway has been designated by the U.S. Department of the Interior as a National Historic Landmark for its role in the industrial and immigration history of the United States. This short video introduces you to the history of the Nevadan Northern Railway, the copper industry, and White Pine County. There is some rare, original black-and-white historical footage on this video.
Nevada Northern Railway Volunteers
We are a volunteer organization. Many of our programs and much of our behind-the-scenes work is done by volunteers. Volunteers come from all over the country. Many local residents of While Pine County help the railroad in countless ways. Volunteers perform important hand-on help with restoration, operations, and events.
Great Working Environment
When you film here it is a win-win. We help you make a great period movie and our reasonable location fees help the Nevada Northern Railway Foundation fulfill its mission.

Drones, donkys, dirigibles, and anything else you can imagine are all permitted along the entire right-of-way. It's Rural Nevada. Here, we have over a century of experience being flexible about things.


If you would like to rent the railroad for your upcoming filming session please fill out the form and we will get back to you as soon as possible.